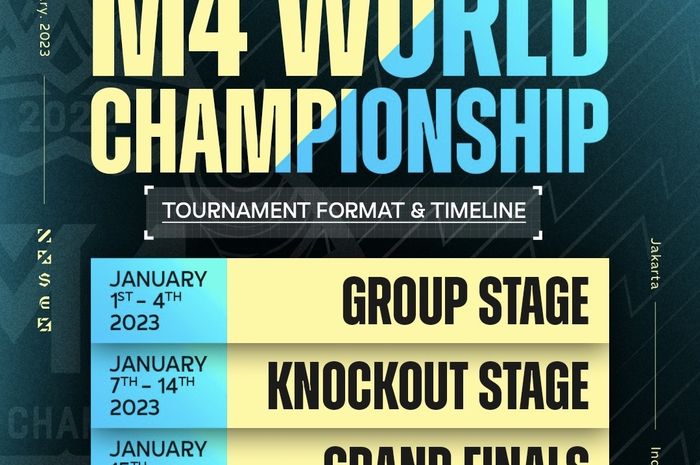 Instagram @mpl.id.official
M4 World Championship tournament format
GridGames.ID – Some time ago, Moonton stated that the M4 World Championship will be held on January 1 – 15, 2023 in Jakarta, Indonesia.
The international-scale Mobile Legends: Bang Bang (MLBB) tournament will compete against 16 professional teams from various countries in the world.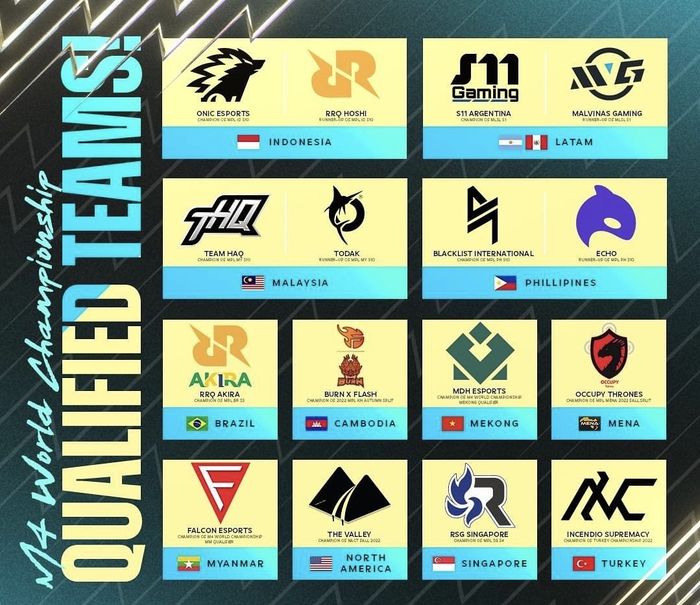 Instagram @mlbbesports_official
16 teams that will compete in the M4 World Championship
They will compete for the championship title and the total prize pool is more than USD 800 thousand.
The reason Indonesia is hosting M4 is because esports in the country has grown rapidly over the last few years.
Also Read: Moonton Ensures M4 World Championship Held in Jakarta Early 2023
The M4 World Championship is divided into three phases, namely the Group Stage, Knockout Stage and Grand Final.
The Group Stage will be held on January 1 – 4, 2023 at XO Hall (MPL Arena), Jakarta, where the 16 competing groups will be divided into 4 groups.
This Group Stage phase uses a Best of 1 (Bo1) match system where each team will only play 6 matches.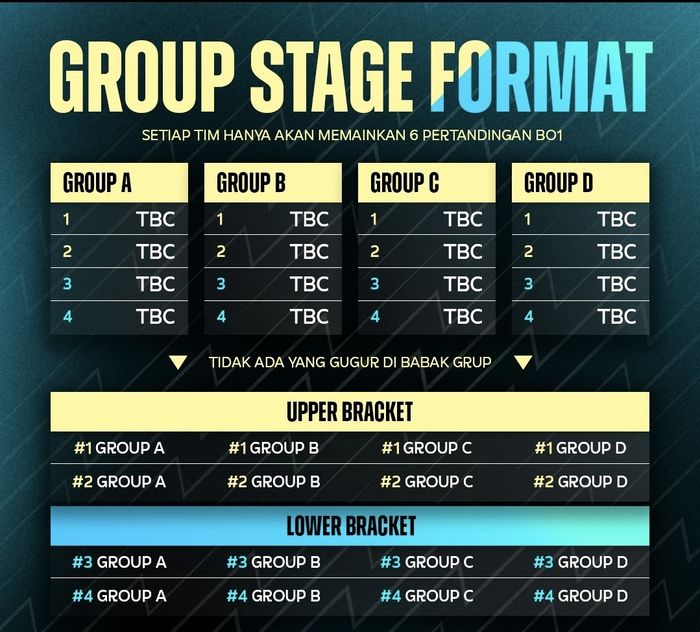 Instagram @mpl.id.official
Group Stage Format M4 World Championship
No one is eliminated in the Group Stage phase, but the top 2 teams from each group will advance to the Upper Bracket and the bottom 2 teams are declared to be in the Lower Bracket.
Also Read: This is the M4 World Championship Ticket Price List. Lots of Promos!
After the Group Stage is complete, the sixteen teams will enter the Knockout Stage.
The Playoffs will be held for 1 week, namely January 7-14, 2023.
In the Knockout Stage, the team that enters the Upper Bracket has two lives, while the losing Lower Bracket team will be immediately eliminated.
Keep in mind, the first two Lower Brackets will use the Best of 3 (Bo3) system and the rest will use the Best of 5 (Bo5) system.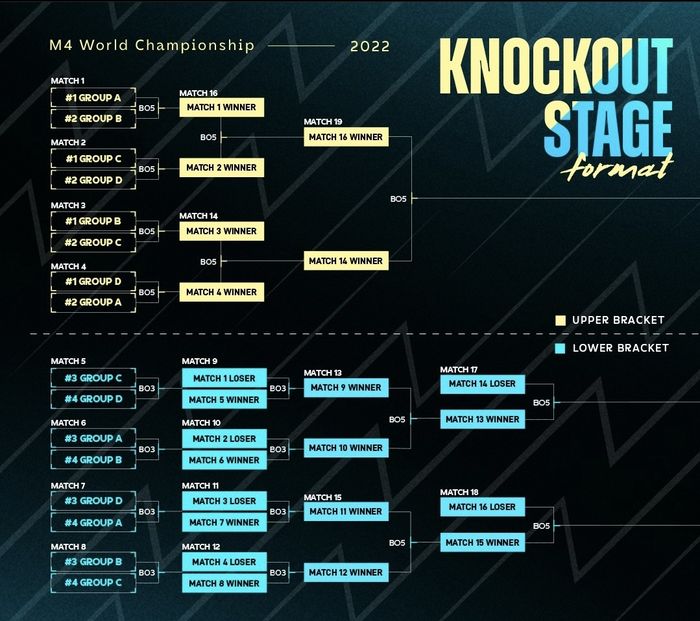 Instagram @mpl.id.official
Knockout Stage M4 World Championship Format
Also Read: 3 Things ONIC Esports Evaluated for M4 World Championship
The highlight of the M4 World Championship is the Grand Final which will be held on January 15, 2023.
The Knockout Stage and Grand Final will be held at Istora Senayan, Jakarta.
The M4 World Championship Grand Final will bring together the two best teams in the world who will compete for the title.
In the Grand Final round, the Best of 7 (Bo7) system will be used.
You can buy M4 World Championship tickets right now at Blibli.com by clicking here.
https://www.youtube.com/watch?v=VbcbJKSUYfY
PROMOTED CONTENT